6 Awesome Ceiling Lamp Ideas to Upgrade Your Kids Bedroom Decor ⇒ Is your kid's bedroom getting a bit outdated? Well, the ceiling lamp might tell you that. In a kids bedroom, we should have imagination, creativity, adventure, dreams and freedom. And the current room's decor might give you something different. Well, who doesn't love a good makeover anyway? And, if you don't want to make a radical change, try starting with your ceiling lamp. It can make a huge difference, trust us. As such, we decided to select 6 incredible ceiling lamps perfect for your kids' bedroom decor. Which one do you love the most?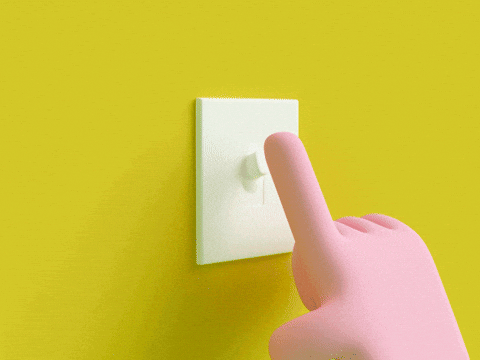 ---
---
This cloud-shaped lamp has a cotton-like texture that replicates the fictional feeling of a fluffy cloud. Inspired by the Pixar short-film "Partly Cloudy", the design relates to the sense of serenity and peace transmitted by clouds, the same feeling we want to create in the children's rooms with this realistic Cloud Lamp. With a sound system and colour changing RGB light remotely controlled, this suspension lamp can be used to create a calm atmosphere for the bedtime.
Atomic ceiling lamp is inspired by the molecular composition of the atom, thus representing a newfound interpretation of the mid-century modern era. With a set of spotlights all arranged much like molecular forms, this modern ceiling light comes to redefine what mid-century lighting is all about. Handmade in brass and steel by Portuguese artisans, Atomic ceiling light boasts an exquisite gold-plated finish on the body, while the shades are lacquered a glossy black on the outside and a gold powder paint on the inside. It can be used in a modern entryway, and it also works beautifully as a bedroom ceiling lamp, especially in kids' bedrooms.
Sagra, by Seletti

Seletti, a history of vision and evolution. Ever since it was established in 1964, the company has pursued its mission of making the most of professionalism, service and above all an endless product research, striving for improvement, innovation and originality. This original and joyful carnivalesque lamp is perfect to add a bit of fantasy to your kids' bedroom.
Vertigo, by Le Petite Friture
Vertigo is, in the words of its designer, a "den lamp". It is simultaneously ethereal and graphics, adapting to both large and small spaces where it creates it's own intimate space. With its ultra-light fibreglass structure, stretched with velvety polyurethane ribbons, this pendant lamp fascinates as it comes to life swaying in the soft air currents that surround it.
Designed as a tribute to the mid-20th-century race to space, Cosmo modern chandelier is inspired by space, galaxies and the planets that surround us. It is a memorable lighting fixture, with very unique details that make it the luxurious bespoke design piece that it is.
Diana pendant lamp is an industrial-inspired design that embodies all the simplicity and sophistication of the mid-century modern age. It is handmade in brass and aluminium. The body, built out of brass has a standard black nickel plated finish, while the shade features a standard matte red lacquer on the outside. However, it can be customized using any RAL colour of your choosing. It has a small switch on the back of the shade, creating a convenient way of switching the light on and off
---
Don't Miss:
---
---
Do you like this post? So be sure to share it in any of the social media channels or let your comment below. Help us to keep our blog up to date with quality content. Your feedback helps us to improve. And don't forget to subscribe to our Newsletter and follow us on FACEBOOK, TWITTER and PINTEREST!
(Visited 150 times, 1 visits today)