Fantasy Air Collection's Perfect for Your Kids Bedroom Winter Decor ⇒ Children enjoy all seasons differently, for them, every season is always a time to play outside and to enjoy nature at the utmost, but cold winters also invite us to stay inside our cosy homes. For everyone that loves Circu, knows that one of the first pieces we've ever created was the majestic Fantasy Air Balloon, now, we've created a whole set of furniture that will match a hot air balloon themed bedroom.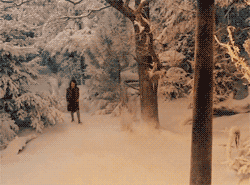 ---
---
The Fantasy Air Collection is a mix of vintage and classic design but with a magical and playful touch. The
white, one of winter's colours, reveals purity and serenity while the gold adds a luxurious taste.
The Fantasy Air Balloon is a themed bed that invokes the romantic and whimsical ambience of a hot air balloon ride! Kids will relate this bed to the Disney movie "Up", while parents will feel like being transported to the adventurous tale of Phileas Fogg. This kids bed helps to create a playful environment that triggers children's curiosity and creativity. The bed can be customized to fit both boys and girls bedroom designs with a hot air balloon decor, and due to its unique design can be easily turned into a sofa. It also includes a sound system and colour changing the light in the top part, useful for fun and educational activities.
The Fantasy Air Bookcase is a kids' bookcase with is a perfect storage item for a dreamy bedroom decoration. With a creative and playful design, the Fantasy Air Bookcase is inspired by vintage travel suitcases to reinforce the connection between children and exploring. The decorative suitcases are piled up to provide extra storage. Built with wood lacquered in glossy white, with details in synthetic leather and gold plated finishes.
Inspired by the world of adventure, this piece is a reference to the Disney movie "Up!". Parents can imagine and relive the life of the famous Phileas Fogg, from the movie "Around the World in 80 days". This amazing piece by CIRCU is a chest of drawers that is perfect to store the children clothing. With large storage capacities, thanks to several drawers with a vintage suitcase design, this amazing piece will help parents organize the room.
Gold Box is a luxurious kids' toy box inspired by the fine gold bar shape. Inspired by the adventures of Scrooge McDuck, the richest duck in the world, this toy box is a useful storage solution for kids' precious toys and secret treats. This exclusive toy box is built on wood, lacquered with metallic paint and has gold leaf finishes. It features a rotating cover and a secret compartment, for the most treasured kids' goods
Cloud Rug is a cream round rug produced in artificial sheep wool that gives a sense of warmth to any children's room. It has a soft underfoot, a light look and a neutral colour, great for a themed children's room or a transitionally styled bedroom. For kids, it will feel just like walking in the clouds. Cloud rug is made of artificial sheep wool, acrylic and polyester.
---
Don't Miss:
---
---
Do you like this post? So be sure to share it in any of the social media channels or let your comment below. Help us to keep our blog up to date with quality content. Your feedback helps us to improve. And don't forget to subscribe to our Newsletter and follow us on FACEBOOK, TWITTER and PINTEREST!
(Visited 24 times, 1 visits today)