11 Harry Potter Bedroom Decor Ideas You're Kids will Love ⇒ The Harry Potter Saga marked a whole generation. The adventurous of the young teenage wizards and witches introduced people toa world of undiscovered magic and uninterrupted imagination. Then why shouldn't we transport a wee bit of that same magic to our kids' real lives? No, we're not talking about enrolling them in Hogwarts, we're talking about their room decor. From the bed frame to the textiles that you use, there are a lot of ways you can transport the imaginary of J.K. Rowling to your child's bedroom decor.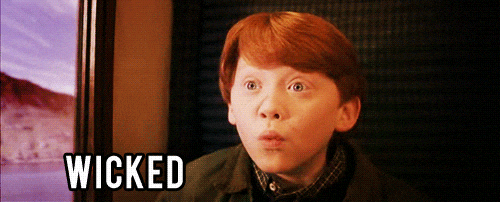 ---
---
---
House Crest Chenille Crest Throw
Represent your kid's favourite House (Ravenclaws, make some noise!) with these fringe blankets, printed with each House's mascot.
Hogwarts Velvet Jewelry Pouch
These velvet pouches come fully-equipped with an anti-theft jinx to keep your collection of vintage Time Turners safe and sound (they don't really).
Marauders Map Pillow Cover
There really couldn't be a more appropriate motto for your first year of college.
Quidditch Hoops Jewelry Holder
Organize your most *magical* bling on these pronged Quidditch hoops.
Gryffindor Velvet Robe
Cover up in a velvet House robe, just in case Moaning Myrtle is haunting the communal showers.
Deathly Hallows Bluetooth Speaker
There's nothing deathly about this speaker, don't worry, but it would heavenly good in you're kids bedroom.
Patronus Damask Duvet Cover and Sham
Hippogriffs, owls, stags – this bedding set is basically a Care of Magical Creatures class.
Gold Feather Quill Hooks
You don't have anywhere to hang your Hogwarts robe, so this hook set is basically a necessity.
Mythical Metal Bedframe
I am 1000% convinced that this is what Luna Lovegood's bedroom looked like.
Hogwarts Crest Pinboard
Hang your class schedule, pics, and shopping list on this gilded cork board – just make sure to leave room for your Hogwarts letter (it's coming, just have faith).
Hogwarts Crest Storage Lapdesk
Hideaway your quills and parchment in this faux fur-lined lap desk perfect for late-night study sessions.
---
Don't Miss:
---
---
Do you like this post? So be sure to share it in any of the social media channels or let your comment below. Help us to keep our blog up to date with quality content. Your feedback helps us to improve. And don't forget to subscribe to our Newsletter and follow us on FACEBOOK, TWITTER and PINTEREST!
(Visited 462 times, 1 visits today)
BOOKSHELF
BOOKCASE II
SHELF