Interior Design Trends 2019 – Space and Constellations ⇒ Each design trend is unique, and outer space is no different in that regard—though it boasts qualities that are closer to Star Trek and Star Wars than asymmetry and balance. But before you assume that this design trend is just about the inky, black depths of space and nothing more, think again.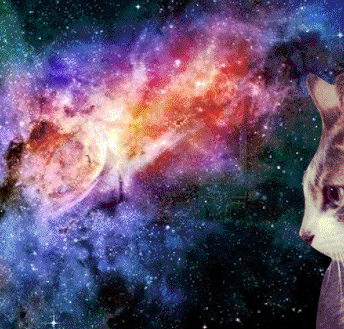 ---
---
---
The first takeaway is that it's an exploration of the unknown. Much of the space is still undiscovered, so the design trend takes advantage of this huge mystery by playing on our fascination with what we don't yet know. This is also a stellar opportunity to fire up the imagination, as, the more you don't know, the more you're likely to fill in the blanks with your own ideas.
Related Products
Rocky Rocket
The Rocky Rocket it's a children's interactive chair, painted in a red and white checkered pattern. The moon rocket has become an iconic symbol for kids, while parents will recognize it from the adventures of Tintin, kids will relate it to Buzz Lightyear from "Toy Story". This interactive chair features an educational light and sound system to foster curiosity and excitement among kids.
Cosmo Ceiling Lamp
Designed as a tribute to the mid-20th-century race to space, Cosmo modern chandelier is inspired by space, galaxies and the planets that surround us. It is a memorable lighting fixture, with very unique details that make it the luxurious bespoke design piece that it is. Handmade in brass and steel, the body is covered by a gold-plated finish, while the stainless steel shades are lacquered a glossy black and glossy white on the outside. It is an intricate design piece to put on display at the entrance of a modern hotel or to use as a modern dining room lighting fixture.
Moon Rug
Moon Rug is the ideal piece for your little astronaut or adventurous kid room. It can be used as his spot of fun and play and also brings a warm decoration to space. Designed by CIRCU, this printed rug has a tufted cut pile and is made of polyamide.
Cloud Lamp
This cloud lamp is made in an innovative material, created by Circu, designed in several layers and fine coating with fire retardant. Inside, it has a light and sound system are controlled by a mobile app (Ilight) or a remote with several options: choice of music, light effects, and sleep time.
---
Don't Miss:
---
---
>> Do you like this post? So be sure to let your comment below and share it in any of the social media channels. Help us to keep our blog up to date with quality content. Your feedback helps us to improve. And don't forget to subscribe to our Newsletter and follow us on FACEBOOK, TWITTER and PINTEREST!
(Visited 103 times, 1 visits today)