Meet the Best Interior Designers in London 2019
The design has become an important part of London a long time ago. We can also find here some of the best, award-winning interior designers in the world, published in the most important magazines in the sector. In here, you can find the top 10 interior designers in London and their astonishing work.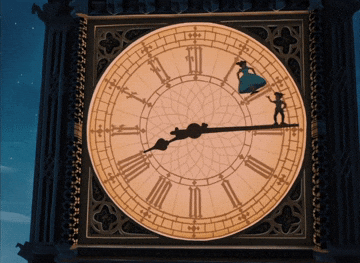 ---
---
---
Tim Mutton
Tim Mutton is the founder and leader of Blacksheep, launching the studio in 2002 with the aim of bringing a new perspective to the industry. In addition to leading Blacksheep's team of established and emerging talent, Tim regularly teaches, judges, writes, presents and is an active force in driving the design industry's future.
For Blacksheep, every project has to be different. For Tim, every project, either it is with a new or returning client, has to be a new book that tells a new tale. A design tale, per se. Tim never repeats himself. Like a true novelist, he doesn't care for similarities, nor ''stylistically sad'', as he perceives. In his mind, similarities are created to chase after success, thus it represents what one wants to become. But, according to Tim, one should embrace uniqueness. ''It's ok to be different.'' He concluded.
Karen Howes
Karen's own story began with a passion and a dream. Under her leadership as Chief Executive and Founder, the company today has cemented itself as one of Great Britain's leading design studios, with a thriving creative team of thirty-five, based in the heart of London's fashionable Knightsbridge. The DNA of Taylor Howes is very much Karen's own vision: a positive, approachable, and refreshing energy. Having developed a strong team of directors' Karen acts as the 'first client', reviewing, editing and ensuring exacting quality.
25 years have passed since the launch of Taylor Howes, and Karen now feels like a kind of curator and editor of the studio. Whenever she meets with the clients she already has a clear vision in her mind. Above all, Karen sees herself as open to new ideas, new concepts, new designs. She has 30 team members working non-stop in the studio, always seeking the best ideas, but Karen's always the first client. Before the idea is presented to the client, it has to go through Karen, so that she, with all her experience, can guide the project to the way it was meant to be: a pristine Taylor Howes project.
Kelly Hoppen
Kelly Hoppen is a world-renowned British interior designer who has pioneered a simple yet opulent style that has permeated interior design at every level. As well as designing apartments, houses and yachts for an ever-expanding international private client list, Kelly also undertakes commercial design projects including hotels, restaurants, office spaces and aircraft interiors.
Yoo
Founded by Philippe Starck and international property entrepreneur John Hitchcox, Yoo is a UK based residential and hotel interior design company offering the creative visions of world-renowned designers: Philippe Starck, Marcel Wanders, Jade Jagger, Kelly Hoppen, Anouska Hempel and the Yoo Studio. Yoo is a thoroughly international lifestyle brand.
Harrods Interiors
The Studio at Harrods is a bespoke UK interior design company specialising in luxury high-end residential design with a portfolio of original projects that ranges from contemporary penthouse apartments in London and the UK to custom-designed luxury villas in the Middle East and other worldwide locations.
Fox Linton
The signature design characteristics of this top UK interior design company – impeccable colour, superb qualities and technical expertise – are reflected in the work of their in-house studio headed up by Kathleen Butler, ex-Royal College of Art weave specialist.
David Collins Studio
David Collins was born in March of 1955 and raised in Dublin where his father, Jack, worked as an architect. From an early age, David had a tendency for eye interest and light, a childhood memory of his pale blue bedroom would inform much of his incredible work, most strikingly the Blue Bar at the Berkeley Hotel.
Collins founded his eponymous firm in 1985, and since then his refined, luxurious style has reached well beyond London to restaurants, hotels and private homes from Moscow to New York. Madonna was a great admirer, commissioning him to design a friend's nightclub in Miami, and he even had a writing credit on her 1998 single Drowned World/Substitute For Love. With mischievous regard for media curiosity, Collins hung a 6ft by the 8ft photograph of the star outside his boardroom.
Fiona Barrat-Campbell
Fiona Barratt Interiors was established in May 2006 by one of the top interior designers in London Fiona Barratt-Campbell and has grown into a successful interior design studio working on high-end residential and commercial projects in the UK, Europe and America. Their success is born from the dedication and experience of a very talented team who work closely with clients from the concept to completion of projects, delivering an exemplary service on time and within budget.
Candy & Candy
Candy & Candy's ethos is driven by the pursuit of perfection and extreme attention to detail. Recognised globally to be consistently delivering the finest pieces in the world to their projects, the studio is one of the leading UK interior design practices.
Four IV
FOUR IV is a leading London based graphics and interior design agency. They are the creative agency behind some of the worlds most exciting and commercially proven retail and leisure luxury brands. The company was founded and is jointly owned by Chris Dewar-Dixon and Andy Bone. It has been established 22 years ago and currently has a team of 30 people.
Don't Miss the Spring Bedroom Trends Featuring the New Cloud Collection
---
Don't Miss:
---
---
>> Do you like this post? So be sure to let your comment below and share it in any of the social media channels. Help us to keep our blog up to date with quality content about the Best Interior Designers and many more. Your feedback helps us to improve. And don't forget to subscribe to our Newsletter and follow us on FACEBOOK, TWITTER and PINTEREST!
(Visited 34 times, 1 visits today)