Penelope Disick Has the Ultimate Girls Bedroom Decor ⇒ There are some incredible perks in being on one of the worlds most notorious families. You get access to the best of the best. Now, imagine being the daughter of Kourtney Kardashian. imagine the bedroom that you would have. Well, that being said, we can safely say that Penelope Disick is living the dream. She literally has the most stylish, trendy and jaw-breaker any girl her age could have. And many teens would love to have…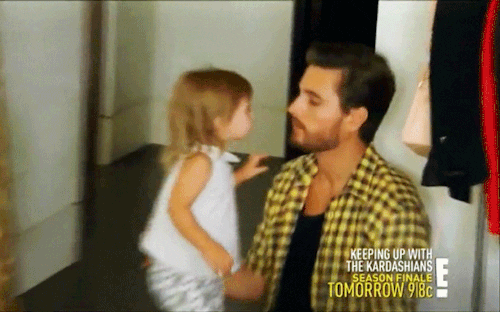 ---
---
---
The Kardashians are known for leading a stylish, lavish, and trend-setting lifestyle. So it's no wonder that the bedroom of 4-year-old Penelope Disick, the daughter of Kourtney Kardashian and Scott Disick, would look like a mix between a chic Soho loft, a fairytale bedchamber, and a designer children's clothing store.
"When we moved into the new house Penelope was ready for a big girl room, but she definitely still wanted a space that was both playful and pink! We kept a lot of accents from her previous room but went for a more sleek and modern feel. I even passed down the "Love Me" neon light that was previously in my bedroom." Said Kourtney.
"Martyn Lawrence Bullard designed this custom, blush-coloured velvet upholstered bed frame and headboard. The soft fabric really warms up the room and is great for kids so they don't bump into a wood frame." Pretty and practical.
"This vintage lucite clothing rack for doll clothes came from my grandmother MJ's kids clothing shop in La Jolla called Shannon + Co. It makes Penelope's play area look neat and organized. Toys can be chic too! The cute mini hangers are from the Etsy store LaniesCreations."
---
Don't Miss:
---
---
>> Do you like this post? So be sure to let your comment below and share it in any of the social media channels. Help us to keep our blog up to date with quality content. Your feedback helps us to improve. And don't forget to subscribe to our Newsletter and follow us on FACEBOOK, TWITTER and PINTEREST!
(Visited 28 times, 1 visits today)