Salone del Mobile 2019 – The 10 Lighting Brands You Want to Meet
Salone del Mobile 2019 is almost here! With this in mind, we've decided to make a couple of lists of brands you definitely can't afford to miss during this event that will take Milan by storm! In this case, we bring you our choices for the top 10 lighting brands you can't afford to miss at Euroluce 2019.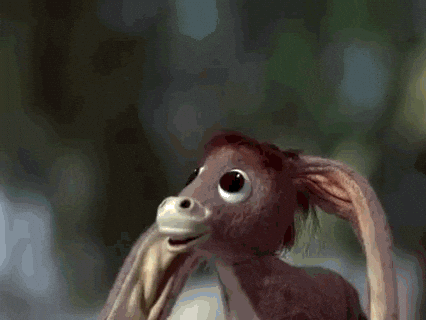 ---
---
---
Flos
With an artistic vein in their design creations, Flos is an example of an Italian brand that is truly one of a kind in this industry. With a career that lasts for over fifty years, this is definitely a brand that has solidified its name when it comes to unique lighting.
This lighting brand's products are the intense reflection of a strong personality and a strong frame of a mindset that is easily transmitted to every detail. In their stand, you will be able to find the very best lighting design with a vintage touch of glamour that will brighten up your experience at Salone del Mobile.
Created in 1989, Fendi Casa is known for its unique luxurious furniture and prestigious design objects. These exquisite luxury products bring in the unique Fendi touch to the inside of several homes all over the world. Be sure not to miss their lighting products when you're checking out the halls in Salone del Mobile.
During Salone del Mobile make sure you also don't miss the showroom that they have in Milan city. This Italian brand is definitely one you can't afford to miss at Salone del Mobile if you love to glance upon some of the finest lighting products ever.
Created in 1964 in Cicognara, Mantova Seletti has a reputation for striving for improvement, innovation, and originality.
Il Bronzetto has several lighting products with several design styles in mind: classic, modern and even contemporary. This brand can produce either some classic lamps that make us remember past times or go all the way out of their comfort zone and create some unique contemporary novelties. This is a brand not to be missed at Salone del Mobile.
There's a certain class about Paolo Castelli's products that make them unique in the lighting sector. The chandeliers, as you can see soon at Salone del Mobile, are something you can definitely imagine decorating a living room, right?
This brand's pieces represent an endless promise of elegance and distinctiveness that makes it a unique luxury lighting brand to look upon. Their exquisite chandeliers are amazing to look at and during Salone del Mobile you'll definitely see why.
Laudarte is a brand known for its passion for materials, art history and craftsmanship. All of this brand's products reflect both a classic and contemporary touch put to them that makes them some of the most unique lighting examples of Italy.
Lastly, there's Moonlight srl, an elegant Italian brand that makes its products with a unique shine to them unlike any other seen in this market. This is a special brand you can't miss during Salone del Mobile.
Don't Miss the Spring Bedroom Trends Featuring the New Cloud Collection
---
Don't Miss:
---
---
>> Do you like this post? So be sure to let your comment below and share it in any of the social media channels. Help us to keep our blog up to date with quality content about the Salone Del Mobile 2019 and much more. Your feedback helps us to improve. And don't forget to subscribe to our Newsletter and follow us on FACEBOOK, TWITTER and PINTEREST!
(Visited 11 times, 1 visits today)