Spring 2019 Trends: Floral Kids Bedroom Ideas You'll Want to Copy – Spring is here and with it, the flowers bloom. We bring the Spring 2019 trends everyone wants to bring inside their homes to inspire you. These floral kids bedroom will certainly bring a joyful Spring spirit inside our homes.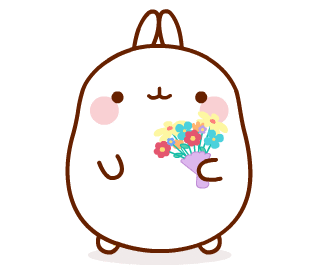 ---
---
This wallpaper flower garden full of colours brings a breath of fresh air to any girl room. There decoration and furniture are very sober and simple. There are also flower notes in the bed. Also, the teepee tent brings boldness to such a girly space.
This vintage floral wallpaper brings calm and relaxation to the room. To match, the furniture also has a vintage style to bring the antique feeling to the room.
Who said black doesn't good in a kids room? Plus, if it is attached to such a vintage flower pattern, it actually brings comfort and warmth to the room. The furniture is very Scandinavian and the décor is extremely simple but full of personality.
Pastel colours always bring another light. We always associate it with flower icons. This fantastic pastel flower wallpaper with a classic and rustic décor is the perfect space for kids.
Still inside the black shades. We seem to have infinite proofs that dark colours can be perfect for a kids room. These Fall palette flower pattern wallpaper is amazing for a stylish kid. Match it with different furniture style like vintage or Scandinavian and you have the coolest space for your little kids.
This wallpaper with neutral flower pattern is absolutely gorgeous. The simplicity of the wall décor can be matched with a vintage style décor.
This tiny flower bouquet wallpaper is absolutely stunning. Match it with different furniture vintage items and there's a fresh space for kids to play forever.
This nature wallpaper is full of colours that can be matched with almost everything which is perfect! The restored furniture brings a retro vibe to the room, plus it becomes a true DIY challenge for unique décor.
This black flower wall can be perfect for a nursery, yes, you've read it right. Appreciate the boldness of this comfortable mesmerizing wall décor with a simple design modern furniture.
A whole room in white and sky blue can be a challenge to not become boring. By having different flower patterns in the wall and duvet, it brings fun inside any kids room.
---
Don't Miss:
---
---
>> Do you like this post? So be sure to let your comment below and share it in any of the social media channels. Help us to keep our blog up to date with quality content. Your feedback helps us to improve. And don't forget to subscribe our Newsletter and follow us on FACEBOOK, TWITTER and PINTEREST!
(Visited 183 times, 1 visits today)