10 Amazing Family Christmas Destinations Your Kids Will Love – Christmas is a time to relax and reflect on life. It is, even more, fun when you celebrate it as a family. It is a great bonding opportunity, as you eat, have fun and open gifts together. Whether you stay at home or whether you choose one of these family Christmas trips, ultimately it is simply about being together! Although, some destinations, for a wide range of reasons, are better than others. Some have the Caribbean beach, others the northern snows, but every single one of them has one thing in common: the kids will love it. Check out our top 10 pick!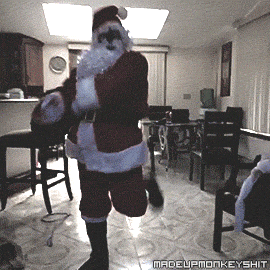 ---
---
---
Bahamas
The Bahamas is one of the best Christmas holiday destinations for families.  It is known for its sandy beaches and island-style weather. Consider Melia Nassau Beach for your Christmas vacation with kids. There are some beautiful family-friendly beaches; easy access for fun boat trips or maybe you want to take the kids snorkelling.  Don't forget to indulge in some beachside pampering while your kids play in the sand.
Dubai
It has family beach clubs that are great for children. The theme parks provide memorable experiences. Walk to the beach after you have had fun at theme parks. If you love yoga and meditation, beaches are great places for that. Enjoy viewing the sand dunes and taking as many photos as you can. Remember your camera as you pack for that matter. There are so many more reasons as to why Dubai is one of our top Christmas getaways with kids.
Jamaica
Jamaica is known for its rich culture. It has amazing places to go enjoy Christmas with your family. One of the really great places to stay at Christmas with children is Bluefields Bay. It has six private villas, which allow families to have quality time together. Christmas is a time to relax. Jamaica has so much on offer, from lazy days on sandy beautiful beaches to snorkelling to hiking through the rainforest to find another stunning waterfall.
Quebec
Christmas in Canada comes when the weather is cold. But who doesn't love a white Christmas?  Quebec has loads on offer for families in the Christmas season, such as the German Christmas Market, a true Christmas Village where the snow, lights, and European architecture create a magnificent setting, as well as a selection of Christmas-themed tours.
Cape Town
South Africa is an amazing country to visit for family Christmas breaks. At this time, the weather is usually conducive (summer) to enjoy as many activities as you like. The most popular things to do here is to of course head up to Table Mountain via the cable cars.  Not only will the kids love the experience of the ride up, but they will also most likely spot a lot of wildlife upon the mountains as well.
Lapland
Any place with the word Santa in it is a great destination for your family vacations for Christmas. This place has wildlife to marvel at such as hares and Arctic fox. Considering Christmas in Finland is during the cold season, prepare to engage in fun activities such as snowmobiling, dog sledding, and toboggan racing.
Disney World
Disney Land is the dream vacation destination for any child who knows the contribution of this place to film. Take your kids Walt Disney Land in Florida and let them enjoy seeing the different activities at this place. They range from cultural shows to viewing the castle.
Santa Claus Village
For a truly unique and unforgettable experience, head north to Finland's Arctic Circle.  Not only will your kids get to meet Santa himself, but they will also enjoy scouting out his reindeer throughout the forests.  Spoil the kids and take them to the amusement park called Santa Park not far from the village or head out to enjoy some of the wintertime snow activities on offer.
Turks and Caicos
If you have already been to the Bahamas for Christmas, Turks and Caicos should be your next destination. It is one of the Caribbean islands and has a lot to offer for your Christmas celebration.
Sidney
Sydney is one of the main cities in Australia. If what you are looking for in a vacation destination is experiencing the city life, then you are making the right choice going to Sydney.  Christmas in Sydney is a big event. The streets are always lit up, the highlight being the Martin Place Christmas tree. The air is filled with Christmas music and free family concert in Hyde Park. There are actually street choirs singing carols during the festivity.
---
Don't Miss:
---
---
Do you like this post? So be sure to share it in any of the social media channels or let your comment below. Help us to keep our blog up to date with quality content. Your feedback helps us to improve. And don't forget to subscribe to our Newsletter and follow us on FACEBOOK, TWITTER and PINTEREST!
(Visited 52 times, 1 visits today)