Take a Look at Some of The Best Italian Interior Designers' Work ⇒ From the ultra famous Dimore Studio Antonio Citterio to more local but incredible Interior and Product Designers, Italy and Italian Design have always presented us with several strong and powerful examples of luxury and quality design works, inspirations and projects that put our imagination and design taste in overdrive.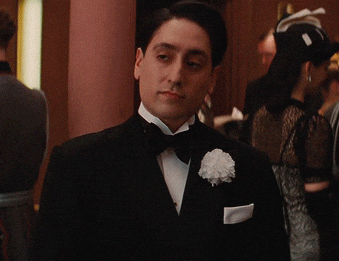 ---
---
---
Piero Lissoni
Italy at it's best through the eyes, projects, vision and ideas of award-winning Piero Lissoni, the internationally known architect and designer with a vision for spaces, ambiences and time. Through his works, we will see the developing world of architecture in Italy and in the world reflected in his hospitality projects, furniture designs and futuristic ideas.
Piero Lissoni was born in 1956 and is one of Italy's golden boys. He is a world-famous architect and designer who graduated in 1978 from the very prestigious Politecnico di Milano. In 1986 He opens Lissoni Associates with Nicoletta Canesi and ever since that he has lead groundbreaking projects. Today his studio is made of a staff of over 60 people and has projects that cover all design fields such as architecture, interiors, industrial design and graphics project.
The exquisite Laurent restaurant is located on the first floor of the Hotel Cafe Royal, above the impressive new lobby featuring a 17 feet double height Murano glass chandelier by legendary Italian glassmaker Vistosi. Offering a relaxed yet refined all-day dining concept in line with today's contemporary lifestyles, the informal lunch and dinner menus will be centred around the Parilla grill, a traditional iron grill barbecue, originally from Argentina, allowing the chef to control the heat to ensure perfectly cooked chargrilled meat or fish. Taking a step back to 15 years ago, Chef Laurent Tourondel has long championed 'easy going' food and accessibility, and his varied and diverse menu encourages casual and relaxed dining.
Dimore Studio
Also related to the world of Luxury Interior Design we can find another major name of the current Design Industry in Italy. We are of course talking about the Dimore Studio, another heavy hitter studio based in Milano that's quickly becoming an International Trend Setter.  Head Designers Emiliano Salci and Britt Moran both invested in their individual experience and founded in 2003 this now prestigious studio on the hopes that this institution could become a beacon for Italian Design.
And that's precisely what this studio has become. With a focus on Design Art and Fashion, the Dimore Studio have collaborated in the past few years of some of the great names of Italian craftsmanship like Ceramica Bardelli, but their list of clients/ partnerships also includes some top names of Italian Luxury, like Fendi. In fact, Dimore Studio was responsible for the redesign of some of the most iconic Fendi Shops in Italy and they work closely with this brand in their Design Projects in Italy.
Fendi knows that Dimore will always represent the Essence of Italian Design and, since Fendi it's also a Top Italian Ambassador, they know that only a Great Name of Italian Design can perfectly recreate the image that they want to transmit. This love of the Dimore Studio for the World of Art and the Style of Italian Design led it's Head Designers to create the Dimore Gallery, a top Design Gallery in the Heart of Milano where this studio pays a constant tribute to the past, present and future inspirations and products of Italy!
Antonio Citerio
Legends like Ponti or Bellini inspired all of the great Architects and Product or Interior Designers of today's Italian Design Industry. We can't find one Great Name of Today's Design that isn't inspired by at least one of the names mentioned before and that says a lot about the legacy that those legends left the Designers of Today. In fact, some of the Top Designers of today were Mentored by those Legends of the Past.
One of the top names of today's Italian Design is Antonio Citterio.  Like all the design legends that inspired his youth, Citterio started his career in Milano and like his hero, Gio Ponti, Citterio started his Academic and Professional life as an Architect. From 1987 to 1996, Citterio worked in association with Terry Dwan in several amazing buildings in Europe and Japan, but after many years spent designing buildings, Citterio also decided to follow the footsteps of Ponti and became a prominent Furniture and Industrial Designers!
In the role of Product Designer, Citterio helped shape the World and Style of some Top Italian Brands of Today, namely Vitra, Ansorg, Arclinea, Axor-Hansgrohe, B&B Italia, Flexform, Flos, Hermès, Iittala, Kartell, Maxalto, Sanitec (Geberit Group) or Technogym. All of them showcase in their most popular Collections of all time at least one piece designed by Citterio and those pieces bear his amazing trademark style that boosts Italian Modernity and a more Contemporary Vibe!
Karim Rashid
We couldn't pass the opportunity of mentioning another great name of Italian Design, but as the other Two Giants mentioned earlier, this one is native of Italy but his influence is well present in the Italian Design Industry. That's right, Karim Rashid design impresses because of the quantity (over 3000 pieces produced, 300 prizes and presence in 40 countries), diversity (furniture design, spaces, product, new technology, lighting, packaging, fashion, identity, surfaces and not only) and modernity and it's this versatility that led him to focus in Italy, as well as France in Canada.
Rashid studied in Italy and that's why his style is influenced by the Italian Style of Design. Even though we can trace his origins to French Design, it was in Italy that Rashid learns all of the skills and absorbed all the influences that allow him to become that top Interior and Product Designer that he is today.
That's why Rashid is, like Dimore and Citterio, a top and recurrent presence in all the major Design Events in Italy and a Top Reference for all major luxury brands, publications, galleries and design museums of Italy. There are many other names of today's Italian Design that are also shared with other Cultures and Countries.
Ludovica and Roberto Palomba
Ludovica and Roberto Palomba are also big names of today's Italian Design. They are the two founders of the Palomba Serafini Associati, a powerful design studio based in Milan, Italy, that was created in 1994. For the past years, they have been collaborating with the most prestigious design brands from all over the world, namely Poltrona Frau, and the majority of their products designed since 1994 is still in production, making them some of the most long-standing design studios in production in Italy.
And like Ludovica and Palomba or all the other names on this List, the very own Italian Style that characterizes many products from the Top Italian Brands can also be found in the heart of the architectural projects of one of Italian architecture biggest names: the award-winning Piero Lissoni, the internationally known architect and designer with a vision for spaces, ambiances and time. Through his works, we will see the developing world of architecture in Italy and in the world reflected in his hospitality projects, furniture designs and futuristic ideas.
Check Out this Dreamy Project by Circu in Moscow
---
Don't Miss:
---
---
>> Do you like this post? So be sure to let your comment below and share it in any of the social media channels. Help us to keep our blog up to date with quality content. Your feedback helps us to improve. And don't forget to subscribe to our Newsletter and follow us on FACEBOOK, TWITTER and PINTEREST!
(Visited 140 times, 1 visits today)