Meet Sebastian Herkner, The Maison et Objet 2019 Designer Of the Year – Age has no bearing on worth. At 37, German designer Sebastian Herkner, who trained at Offenbach University of Art and Design, is embarking on an ever-growing number of collaborations with international design houses (no less than 21 projects in the pipeline during 2018 for Moroso, Dedon, Thonet and Lintello to name but a few), and over the course of the past decade has received some thirty awards in recognition of his innovative yet traditional work.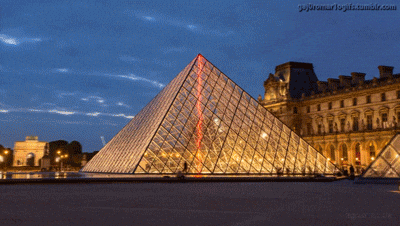 ---
---
---
Since first setting up his studio in the Frankfurt suburb of Offenbach am Main back in 2006, Sebastian Herkner has unremittingly focused on creating designs that fuse tradition with creativity, new technology with craftsmanship. An approach he adopted long before the design world started surfing this now supremely fashionable wave. His unconditional love for traditional craftsmanship was what guided his first landmark design, the "Bell" table, whose steel and brass platter nestles on a hand-blown glass base produced in a centuries-old Bavarian glass factory.
What's so ironic is that in 2009, not a single design house wanted to back the project – "people were so unaccustomed to seeing this combination of materials that it didn't interest them in the slightest" he explains. In the end, it took three whole years and an encounter with ClassiCon for his table to see the light of day. Instantly achieving best-seller status. "It's absolutely vital we revive all these traditional forms of craftsmanship before they get lost forever, as they're an integral part of our cultural heritage" explains Sebastian Herkner. It is this very kind of the craftsmanship that his designs regularly intertwine with the most up-to-the-minute technology. Such was the case with the "118" chair (Thonet, 2018), which uses a mix of CNC milling and steam bending to fashion the wood.
His appetite for a challenge and relentless desire to explore unchartered territory has not only led him to design glasses, bicycles and perfume bottles or make forays into the world of interior design, but also to embark on an internship with Stella McCartney during the course of his studies. "I was interested in the manufacturing processes used in fashion, and understanding how colours are put together" he explains. The flair for combining colours he honed whilst there now underpins his signature style. "Colour is often the very last thing designers think about. For me, it's always the starting point for the whole design process". He does admit, nonetheless, that "it can take years to find that perfect colour combination".
Be it in his studio, surrounded by a six-strong team that herald from all four corners of the world, or during his frequent trips to China, Colombia, Thailand, Senegal and Canada visiting local manufacturers, design houses and craftsmen, Sebastian Herkner has a longstanding habit of quenching his thirst for ideas elsewhere. "Different cultures, skills and lifestyles all fuel my inspiration" he explains. He also finds his inspiration in traditional materials – ceramics, leather, marble… And art. Another of his iconic pieces, the "Oda" floor lamp (Pulpo 2014), bears testament to that. Resembling a reservoir of light, the design was directly inspired by photographic images of water towers captured by Bernd and Hilla Becher. Every single source of inspiration is perfectly in tune with his quest for authenticity, his desire to use sustainable materials, and his sense of respect for the time it takes to create a truly stunning piece. His approach to design is both ethical and committed, imbuing the creative process with the same degree of importance as the actual end product itself.
---
Don't Miss:
---
---
Do you like this post? So be sure to share it in any of the social media channels or let your comment below. Help us to keep our blog up to date with quality content. Your feedback helps us to improve. And don't forget to subscribe to our Newsletter and follow us on FACEBOOK, TWITTER and PINTEREST!
(Visited 33 times, 1 visits today)