As you probably already know, Spotify gives subscribers instant access to millions of songs, and some of these great content can be played for free. Since Christmas is just around the corner — and who does not love Christmas songs? — Circu Blog' editors have gathered 5 amazing Christmas Spotify playlists which just not only the kids but also your entire family will enjoy them. Keep scrolling and click to enjoy these songs while you read our articles!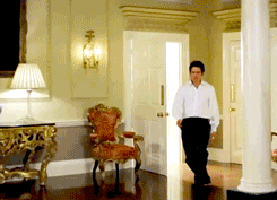 ---
---
---
★ Santa Claus Playlist By Spotify | 23 SONGS
Push play on the soundtrack to Santa's sleigh ride — fun and festive songs to keep warm and jolly on a long winter's night!
★ Frosty the Snowman Playlist By Spotify | 30 SONGS
The coolest songs from the jolliest, happiest soul around.
★ The Gingerbread Man Playlist By Spotify | 30 SONGS
The musical journey of this magical biscuit who stole our hearts (and stomachs).
★ Dominick the Donkey Playlist by Spotify | 20 SONGS
Jingle bells and jolly brass, choirs and crooners, these are some of Dominick's favourite things.
★ The Christmas Tree Playlist by Spotify | 41 SONGS
Grab some eggnog and gather 'round the tree, who's happy to be home, but longing for those snow-covered woods outside the window.
ABOUT SPOTIFY
Spotify is a digital music service that gives you access to millions of songs. Music can be browsed or searched by artist, album, genre, playlist, and record label. Users can create, edit and share playlists, as well as share tracks on social networks, and make collaborative playlists with other users. The platform provides access to over 30 million songs, with more music being added every day. Part of the allure for Spotify's users is that the service (currently) boasts more than 30 million tracks, and save for some high-profile holdouts.
More by Spotify
---
Don't Miss:
---
---

> Do you like this post? What do you think about these unique Christmas gift ideas by Circu? So be sure to let your comment below and share it in any of the social media channels. Help us to keep our blog up to date with quality content. Your feedback helps us to improve. And don't forget to subscribe to our Newsletter and follow us on FACEBOOK, TWITTER and PINTEREST!
(Visited 38 times, 1 visits today)