Family Adventure Ideas – The 6 Best Kids Attractions to Go in 2019 ⇒ Each year the world seems to provide more and more amazing experiences for the younger generation. Here are just some of the new attractions that children will love to explore in 2019.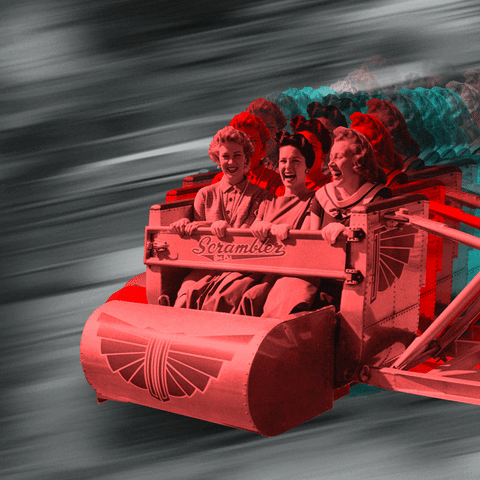 ---
---
---
Lego House, Denmark
What's not to love about the 'Home of the Brick'? Firstly, it's an entirely Lego-themed museum and experiential space located where the Lego story all began. Secondly, it's very easy on the eye (we're in the home of cool design, after all). Thirdly, it's specifically constructed to focus on learning through play, with different zones for creativity, cognitive ability, emotion and social play. And for those who want to be inspired in their building, there's a Masterpiece Gallery and History Collection to explain how it all began. Lastly, there's plenty to explore both within and outside the ticketed zones so it needn't break the family bank. A must for all fans of the humble brick, be they big or small, girl or boy.
Live Wire Park, Australia
If you and your kids love nature (and adrenaline rushes) then family-owned, environmentally friendly Live Wire Park should be on your collective bucket list. Billing itself as the 'ultimate elevated adventure', the park allows children aged between seven and 15 to take part in the Short Circuit, where they have to complete 26 activities involving obstacle courses and suspended trails through the Otway treetops. Once everyone's heart rates have returned to normal, you can chill out on the beach in the beautiful coastal town of Lorne on the Great Ocean Road.
Sloth Preserve, Costa Rica
The humble sloth is a fascinating creature, both for its looks and its survival techniques. And if you're taking your kids to Costa Rica, chances are that watching wildlife is high on your list of things to do. So take it to the next level with a visit to this luxury resort in the Arenal Volcano National Park. The Nayara Hotel has planted 300 cecropia trees to create a preserve where the canopy is now home to 15 sloths and counting. Observing the animals at work isn't exactly taxing but if you want to increase the family's activity levels then the resort also offers bird watching, canopy tours and a lava field walk.
Nissan Driving School, Tayto Park, Ireland
If life in the fast (or even slow) lane appeals to your children, they will love the chance to be proper drivers at Tayto Park's new driving school, opening April 2019. Not surprisingly, it's sponsored by a car manufacturer but what children might not expect is that they take away their own 'driving licence' at the end of the day. There are lessons in how to drive and then a chance to take to the road with 20 other young drivers. When it's time for a pit stop there's the rest of the theme park and zoo to explore.
Star Wars Galaxy's Edge, USA
When you bring Disney and Star Wars together magical things happen for all lovers of a galaxy far, far away. Opening first in California's Disneyland Resort and then in Walt Disney World, Florida, this attraction is still in development but we do know that it will be themed around Batuu, a remote outpost on the 'Galaxy's Edge' and visitors will be able to fly the Millennium Falcon. Feeling as if they are actually part of the Star Wars story is a pretty epic draw for fans small (and big!) so we're sure a visit to Galaxy's Edge is going to need all the 'beat the queues' intelligence you can get.
Bear Grylls Adventure, Birmingham, UK
If you have teens, this new £20-million (US$27-million) indoor adventure centre could be the perfect way for the whole family to bond over a set of collectively terrifying experiences. In the spirit of survival specialist Bear Grylls, you will be able to try climbing routes inspired by famous terrains such as Mt Everest and Yosemite's El Capitan, plus high ropes and diving of both the sky and water varieties. Then there's the Basecamp where you will learn the core skills needed for survival, including a secret 'face your own fear' challenge. Scared?
---
Don't Miss:
---
---
Do you like this post? So be sure to share it in any of the social media channels or let your comment below. Help us to keep our blog up to date with quality content. Your feedback helps us to improve. And don't forget to subscribe to our Newsletter and follow us on FACEBOOK, TWITTER and PINTEREST!
(Visited 89 times, 2 visits today)