When we look at today's toys, we just wish we were kids again. These incredibly cool gizmos are the perfect mixture of 90's kids' toys (Barbie, Hot Wheels, LEGO, Nintendo) and today's modern technology. these days play with blocks that teach them how to code, drones made out of Lego bricks, and Star Wars droids that work like your favourites in the movies. Picking an awesome toy for a lucky kid is easy. What's hard is surrendering one long enough for them to play with it. On today's post, we'll show you the best toys for kids this summer season. Odds are you'll play with them yourself!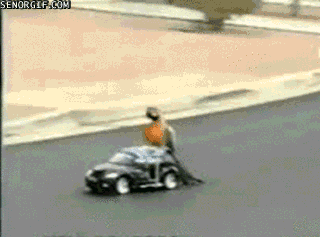 ---
---

---
Modarri Cars

How do you make the venerable toy car even better? First, make it modular. Modarri's chassis and dope rims are interchangeable, letting kids create their own designs. Second, require some assembly with a little screwdriver. And third, add suspension.

Wilson X Connected Football (Junior Size)
Cubetto
Think of Cubetto as Osmo Coding without the iPad. Children as young as 3 can program a little wooden box of a robot using tiles that correspond to simple actions. To make the bot roll forward, turn left, and turn right, kids place the corresponding coloured block in the wooden control board, press a button, and watch it scoot along. They'll be running NASA in no time.
Nintendo NES Classic Edition
Finally, your vast knowledge of hidden coin smorgasbords in Super Mario Bros. 3 can help bridge the generation gap! Nintendo's eight-bit emulator features 30 classic games, and it looks like a tiny version of the original console. One gripe: The throwback controllers have really short cords. Second gripe: good luck finding one.
---
---
Sphero Battle-Worn BB-8 with Force Band
This was the hot gift last year, but a souped-up edition adds new tricks. Kids can now control BB-8 with the Force! The Force Band ($80) motion-sensing wearable drives the droid via twists of the wrist and works with other Sphero bots, too. BB-8's paint job is scuffed up, showing the little baller has been to the school of hard knocks. And kids can write or run code for BB-8 with the SPRK+ app.
Barbie Hello Dreamhouse
Is this voice-controlled Barbie Dreamhouse a toy, or a blueprint for the future of smart homes? Maybe it's both: By speaking commands to the Wi-Fi-connected abode, kids can open and close the door, turn the oven on, make the elevator move, and turn the stairs into a slide (We totally want that in our smart home). "Hello Dreamhouse" brings it to life, and kids customize sounds and actions in an app.
Flybrix
You've mastered the art of not stepping on Legos with bare feet, and now you must duck and dodge them as they fly through the sky. Flybrix kits use everyone's favourite interlocking bricks to create flying machines. Along with motors, props, and batteries, the included flight boards are loaded with sensors. Fly your creations with an app or an R/C remote; post-crash reassembly is a snap.
---
---

---
>> Do you like this post? So be sure to let your comment below and share it in any of the social media channels. Help us to keep our blog up to date with quality content. Your feedback helps us to improve. And don't forget to subscribe to our Newsletter and follow us on FACEBOOK, TWITTER and PINTEREST!
(Visited 22 times, 1 visits today)